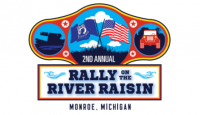 Rally on the River Raisin
Saturday, September 15, 2018
12:00 to 5:30 PM
Jeep Parade Registration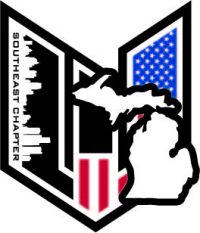 About the Parade
Each year, in September, we remember and honor our POW/MIA military personnel. Our parade will honor our Veterans with gratitude. Our Battlefield is the site where the most POWs were taken on American soil by a foreign power ever in our history.  We will have a field of flags on display to honor our Veterans.
We are collaborating with multiple veteran organizations to partner a veteran with each Jeep. Every Jeep registered is encouraged to decorate their Jeep in honor of appreciating our country and Veterans! The Monroe High School Marching Band will lead the parade.
At the end of the parade, there will be a raising the flag ceremony on the Military timeline site at our education center (location of the Jeep Rally).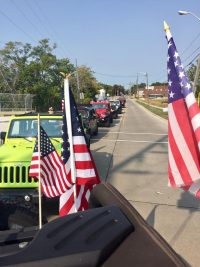 Join our Jeep family as we honor our veterans. Following the parade, there will be a Jeep Rally for all to walk through and pick a favorite Jeep. Register your Jeep and enjoy games, military timeline, and much more!
This year, we have teamed up with veterans organizations to ride in the Jeeps. Please register your Jeep as soon as possible.
Monore High School Marching Band will lead our Jeep Parade!
We have secured an RTI ramp this year!
Jeep registration ends Wednesday, September 12th!! Any Jeep entering the parade after September 12th, will not receive a gift bag or T-shirt.
T-shirts will be available for purchase at the event.

Best in Show Competition
$1 ticket to vote for your favorite Jeep.
Fun prizes awarded to the top 3 Jeeps.
Jeep registration is $15 and includes the following:
Gift Bag for Each Participant
Rally on the River Raisin Commemorative T-Shirt
Exclusive Jeep Parking Near the Military Timeline
Access to the RTI Ramp
Thank You to Our Sponsors of the Parade